LWC Masterclass series provides education and professional networking opportunities to a diverse group of leaders to positively influence others in Southwestern PA.
Our Masterclass programming enables us to extend our commitment to developing strong leaders in the community by inclusively offering leadership training for career professionals.
LWC offers three types of Masterclass programs. Each segment offers purposeful content relating to thought leadership, authenticity, and personal influence. The intent is to promote personal growth for any individual, no matter the level of leadership experience, our program will help elevate leadership across our region.
EMPOWER assists women to accelerate their leadership skills, career development, and allies to enhance professional influence and rise above barriers.
ELEVATE is for experienced managers with the focus on advanced approaches for leading and cultivating team excellence.
EMERGE focuses on transitioning professionals into management by moving from a self- leader to a leaders of others.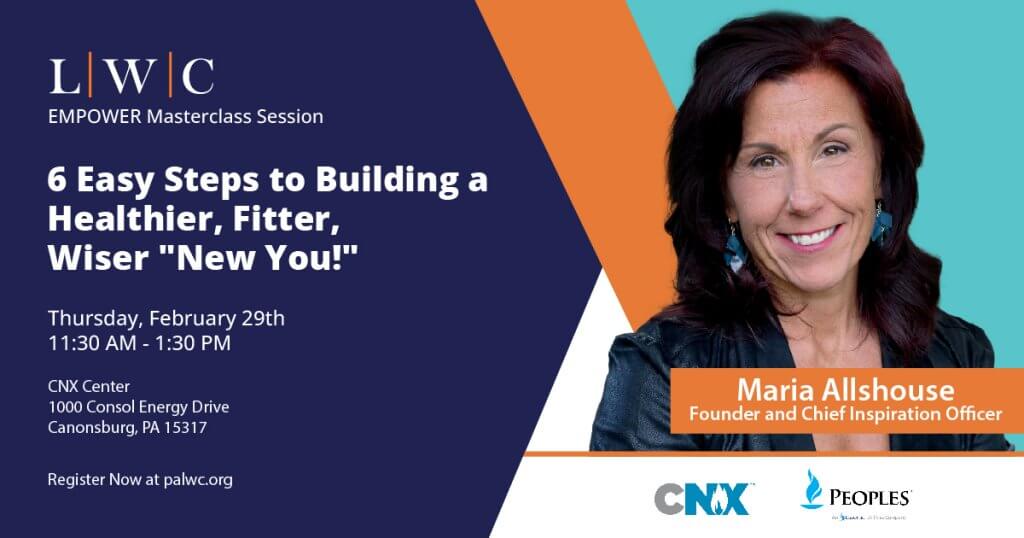 6 Easy Steps to Building a Healthier, Fitter, Wiser "New You!"
Most of the advice around stress management tells you to simply "reduce stress," this presentation will introduce concepts that will help the participants to embrace, manage, and even grow from stress. Whether related to fitness, healthy eating, mental well-being, education, or just rebuilding their social life, these strategies can be applied to any goal.
We'll take a little trip so that at the end of the presentation, the audience will learn and be equipped with the tools on:
How to Surf the Stress in Your Life More Easily
How to Play the Emotional Notice and Name Game
How to Create YOUR Personal Life Dial When the Going Gets Tough
How to Ignite Positive Momentum in 5 Minutes
How to Build Resilience with Self Compassion
How to Prioritize Life Simple's Pleasures and Be Present
Register for this Session Only at $40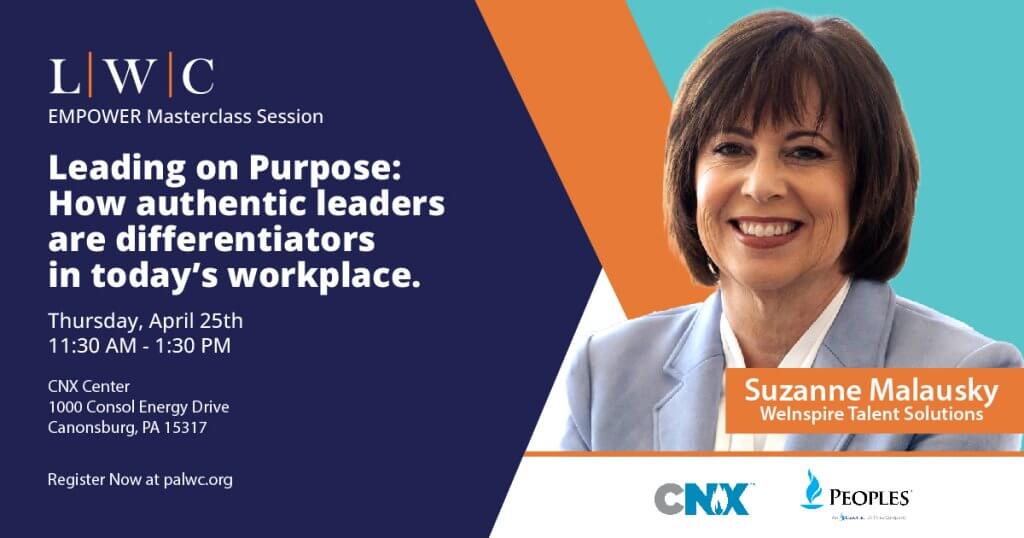 Leading on Purpose: How Authentic Leaders are Differentiators in Today's Workplace
The workplace has changed dramatically over the last three years. With this change comes the imperative for organizations to help their leaders evolve or risk being left behind their competition. If you want to effectively address high employee turnover, a competitive job market, and the challenges of hybrid work cultures, you need prepared, confident leaders. 
In this workshop we will share how "leading on purpose" is about practicing leadership with great focus, intention, and authenticity. We start with creating the right mindset, teaching the tools to build new habits, and leading participants through real-to-life application opportunities. 
Together, we'll explore and apply concepts focusing on these high-impact learning objectives: 
Understand the new leadership imperative of being authentic to be effective 
Build self-awareness and emotional intelligence to lead with confidence 
Learn the importance of and how to express vulnerability to build trust with your team 
Create a culture of belonging that fosters connectivity and psychological safety 
Identify and apply new daily habits that engage in-person and remote team members 
Register for this Session Only at $40